When it comes to choosing the perfect banquet halls in Surrey, Bollywood Banquet Hall is everyone's first choice. The reason behind our exclusive popularity is our approach to delivering perfection in banquet services and hall rental. Our banquet halls feature almost every possible aspect that contributes to making an event successful. Bollywood Banquet Hall takes full care of making perfect arrangements; so that, our customers feel fully contented and delighted on choosing us their banquet service provider for their special occasions.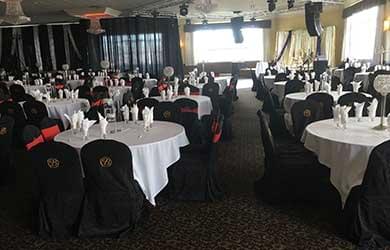 Wedding Hall
Perfect Wedding Venues in Surrey
Bollywood Banquet Hall & Convention Centre Ltd knows how important it is to provide a quality venue to the guests who come to attend a wedding from different places. Considering this thought, we have a grand wedding hall where hundreds of guests can conveniently enjoy the wedding and other rituals.
Our wedding halls comprise of all requisites that help to make a wedding celebration enjoyable. Our seating arrangement, interior, decorations, and all other aspects speak of brilliance and hence, we are confident to give the best banquet services to our customers in Surrey.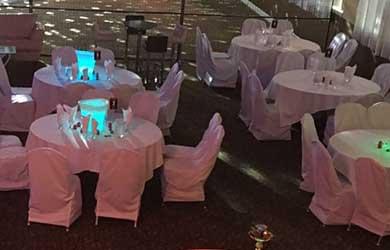 Reception Hall
Purely Exhibits Excellence
We have a large reception hall that is known for its magnificent features. Every aspect in this luxury reception hall is beyond imagination. Our banquet design expert has given his best to enhance the appearance of this hall and make every part of this hall useful. It is a spacious hall where hundreds of guests can easily get accommodated.
Our reception hall comprises of all the required elements, Bollywood Banquet Hall & Convention Centre Ltd has become the first choice among people living in Surrey. In this reception hall, you will find some unique features that is hard to find from any other banquet hall available in this region.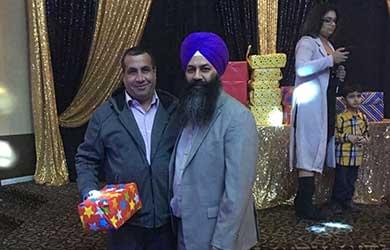 Birthday Parties
Best Arrangements for Parties
Our lavish banquet halls are quite spacious and well-appointed with all the requisite features that help to make a birthday celebration blasting. Invite as many friends as you want and give them the best experience on being at your birthday bash in Surrey. Bollywood Banquet Hall & Convention Centre Ltd masters in hosting birthday parties events.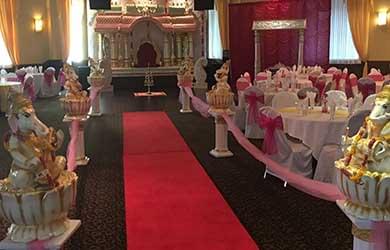 Corporate Events
In the business world, corporate events are quite common these days. For hosting a corporate event in Surrey, Bollywood Banquet Halls & Convention Centre can be a perfect choice for you because our halls speak for being classy and highly elegant. Our large sized banquet halls are perfect for hosting big corporate events where you can invite hundreds of people and showcase them your professionalism, sophistication, and class with our exclusive corporate event special services and facilities.
Our banquet expert guides the corporate clients in making the perfect arrangements for their corporate events. As our banquet services are truly seamless, we have succeeded in making ourselves the first choice for our corporate clients. We understand what professionals need and we deliver the best services to match their expectations.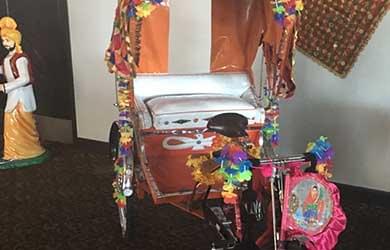 Indian Events
India is a country of celebrations where people spend most of their time celebrating family events, social events, festivals, and fairs. So, Indians often get a habit of celebrations and wherever they go, this habit makes them always encouraged to get arrangements for Indian events. So, if you are in Surrey and love to throw a party on Indian events, then Bollywood Banquet Halls & Convention Centre can help you making your Indian event be successful.
Call up our banquet expert and take his advice on event management for Indian events. Our experts are highly experienced in organizing cultural and family Indian events and hence, they give the best advice to clients for making their event arrangements a success.