Things that make up a good caterer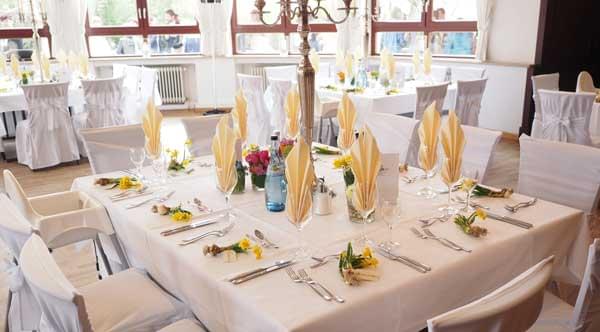 The one most important thing that a good caterer needs to have is good food. But only good food will not help you survive in the catering industry. There are so many catering services available and in most areas they have established monopolies. To become a credible catering service with good reputation you need to have good marketing, accounting and public relations. It is not a task that can be finished in one day. You need to have perseverance and discipline to succeed. You need to have honed skills to manage your catering service and give the customer what they need. Catering is not about giving the tastiest food but also presenting a show in front of your audience where they are excited by the looks of your food as well as impressed by your service. So, here are some tips that will help you become a better caterer and succeed in your business-
Quality of food
This is the most integral part of a catering service of course. But many catering services miss out on the quality as they try to be less expensive to attract the customer. This will only lead to less customers because if you have bad quality of food then no one will recommend you further. You must also make your food safe. Make sure you comply to the latest food safety standards. Many culinary institutes provide information about the latest food safety regulations. Also, many caterers forget the importance of drinks in their menu. So find drinks that complement your menu. The flavours and condiments should enhance the taste of your food. Only beautiful decorations and a pretty venue won't suffice for good service. You need to make sure that your food is of good quality and of impeccable taste so that you get more and more recommendations. This will help build a reputation for your catering service while expanding your customer base.
Innovation and flexibility
Every customer has different needs and requirements. You need to think on your toes to match the customer's demands. For example, people might have particular food allergies according to which you'll have to change your recipes. There are times when you need to keep the customer's food preferences in consideration like vegan food or organic food. There are also clients who may want you to prepare food according to their religious preferences. To handle these demands, you need to innovate and make the best of what you have. When you first meet the customer, be interested in their needs and ensure them that they will be pleased at the service. Every caterer has specialisations and a basic menu but then you should be able to adjust and customise your menu to what the customer wants. Keep changing your menu and techniques according to the latest trends in the market. Be ready to handle personal requests of particular recipes.
Management
As mentioned earlier, you don't need just good food to make your catering service survive in the industry. You need to provide all around amazing service, from good servers to delivering food on time; from a beautifully decorated menu to quality communication. Time management is very integral for providing the best service. One little delay can lead to many others which can compromise the quality of your food and it's presentation. These errors can lead to complaints and loss of prospective clients.
You should be prepared for any obstacles. Every detail of the event should be planned and perfected along with back ups in case you face any difficulty. Good presentation of food and drinks is very important in modern gastronomical world. People see the food before eating. So do not forget to focus on the presentation of your food as it might undersell your product. Whereas a good design will make your food memorable. Make a timeline of the event and make sure you follow it. Pay attention to small details like having enough ingredients, decorating the venue according to the theme etc. Have an idea about what difficulties you could come across during the course of event and plan how to deal with it.
Communication with the client
The best way to give your client a good service is to ask them what they want and then give it to them. Be clear about the expectations and the delivery which can only happen if you contact the client and discuss what is important to the client. It will make the customer feel that you're doing your best to give them the service that they need. For some clients the food might be more important and for others. So keep talking to your clients throughout the process of the event planning.
So, these are the qualities that a good caterer must possess to maintain a good reputation that matches with the quality of their services.. Bollywood banquets is one of the services that will provide you with the best of venue and services that will make your event a memorable one.